How to Play Diatonic Button Accordion, Vol. 2
by Henry Doktorski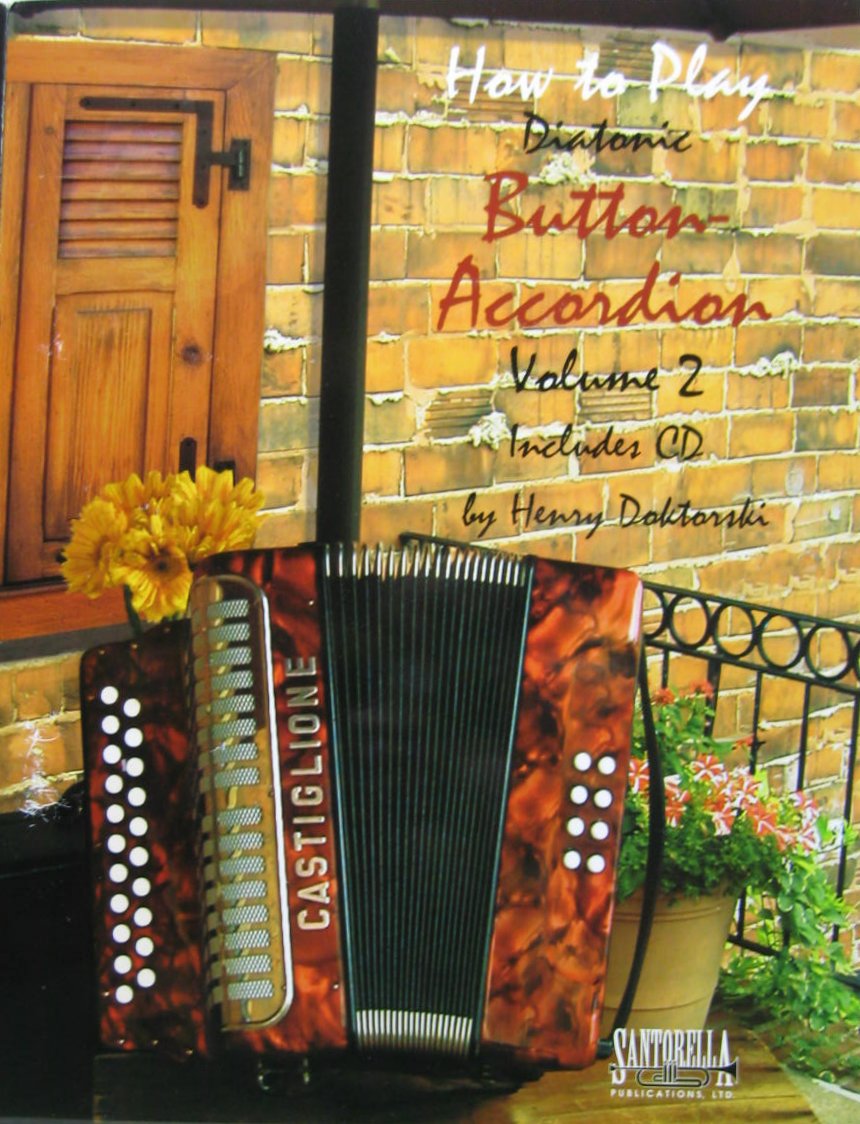 Method Book and CD: How to Play Diatonic Button Accordion, Volume 2 (An Easy-To-Follow Guide for Beginners) by Henry Doktorski. Published by Santorella Publications, Ltd. (2009). 48 pages. Measures 9 x 12 inches. Professional High Quality Printing. Includes button charts, diagrams, and photographs of historic accordions and sheet music covers. CD contains all music in the book played by Henry on a one-row button accordion.
This method book was written for Henry's button-accordion classes at the Fairbanks Summer Arts Festival at the University of Alaska, Fairbanks, and has been acclaimed as the most direct and easy-to-follow button-box method. Includes button charts and diagrams, photographs, and a CD which demonstrates the musical examples in the book.
Introduction to Volume 2
In volume one of How to Play Diatonic Button-Accordion, by Henry Doktorski we learned the basic techniques of playing the one-row Italian-style squeezebox: playing in first position, playing in two bellows directions, adding the left-hand accompaniment, and playing in second position. We learned the pitches from low sol up to do more than an octave higher: ten different notes. We learned to play bass and chords together, and bass and chords seperately, including alternating basses. We learned some solo passages in the left hand. We played two dozen different pieces including bugle calls, nursery rhymes, folk tunes from many nationalities (the United States—including a classic song by Stephen Foster, Britain, Canada, France, Italy, Germany and Mexico), and even two pieces of classical music. We also learned a little about the fascinating history of the instrument.
In volume two we will increase our knowledge and abilities and learn to play in third, fourth, fifth and sixth position; essentially we will become acquainted with the entire range of the one-row button-accordion from low sol to high mi: a span of twenty different pitches, including two sharps or flats. With these additional notes we will be able to play more complex music, such as elaborate folk music (from the United States—including another song by Stephen Foster, Scotland, Germany, Ireland, Italy, and Israel), patriotic tunes, a beloved Christian hymn, some lively polkas, and even a couple of popular Christmas carols.
Although the ability to read music is not required to study this method book, it would be helpful, if only to be able to readily discern when to change right hand positions. As the music becomes more complex, hand positions change more frequently.
It is possible to learn how to play a musical instrument simply by reading a book, but it is better to study personally and regularly with a teacher who is a master musician; someone who has complete technical control of his or her instrument, someone who has a sensitive and mature sense of musicianship, and who can recognize the particular needs of a student and recommend an appropriate plan of action to help the student increase in abilities and confidence.
Yet sometimes a qualified teacher may not be available in certain localities. In such cases, you might consider taking any number of speakerphone lessons with Henry Doktorski as your teacher. This can help to answer any questions you might have, and jump-start your musical development.
One student offered a testimonial:
"At the age of 50 I decided that I wanted to try and learn to play the two-row diatonic accordion (button box). I bought a used G and C two-row accordion and a teach-yourself book with accompanying CD. I thought I was progressing O.K. until the tunes required me to use more left-hand bass accompaniment. I could not separate the movements of my right and left hands. I was stuck.

"Then I sought the help of Henry Doktorski. He understood my problem. Henry suggested that I start over again with a lesson book that he wrote for the beginning button-box student: How To Play Diatonic Button Accordion, Vol. 1. I did start over again with Henry as my teacher. It took me about six months to progress though Henry's book. With Henry's expertize and patience, I was able to learn to move my left hand independently and improve my fingering for better playing. I am now enjoy learning new tunes from other books."
Jack Wainio
Wellington, Ohio
Contents
Foreword

About the Author

Introduction

Pitches of the Right Hand

Diagrams of Left- and Right-Hand Buttons
A) Playing in Third Position (adding high re and mi).
Old Folks at Home

Tzena, Tzena

Old MacDonald

Little Brown Jug

My Bonnie Lies Over the Ocean

The Happy Wanderer

I Wish I Was In Dixie

Irish Washerwoman
B) Playing in Fourth Position (adding high fa and sol).
Silent Night

Yankee Doodle

Amazing Grace

She'll Be Coming 'Round the Mountain

Jingle Bells
C) Playing in Fifth and Sixth position (adding high la, ti, do and mi).
House of the Rising Sun
Trink, Trink, Brüderlein, Trink
Londonderry Air
D) Adding Ab (G#) and Bb (A#)
Too Fat Polka

'O Sole Mio

Hava Nagila

Napoletana Tarantella

Pennsylvania Polka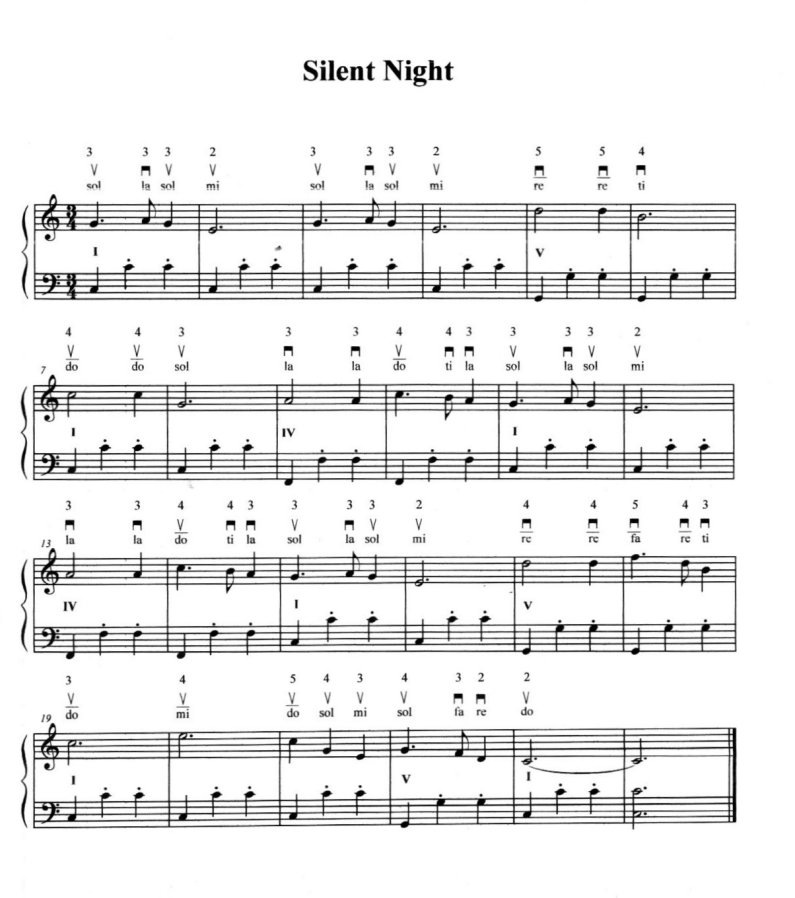 How to order this book:
Item is $15.00
U.S. orders: Send $20.00 by check or money order (includes $5.00 shipping & handling charge) to:

If using PayPal, send payment to:

Overseas customers, contact Henry for shipping rates.