Performing Shostakovich's Suite for Variety Orchestra with the Pittsburgh Symphony Orchestra
September 16, 2017: Henry performed on accordion with the Pittsburgh Symphony Orchestra in Dimitri Shostakovich's Suite for Variety Orchestra under the direction of PSO Music Director Manfred Honeck. Dmitri Shostakovich (1906-1975) was a Russian composer and pianist, regarded as one of the great composers of the twentieth century. He wrote 15 symphonies, six concerti, 15 string quartets, a piano quintet, two piano trios, and two pieces for string octet. His solo piano works include two sonatas, an early set of preludes, and a later set of 24 preludes and fugues. Other works include three operas, several song cycles, ballets, and a substantial quantity of film music; especially well known is The Second Waltz, music to the film The First Echelon, as well as the suites of music composed for The Gadfly.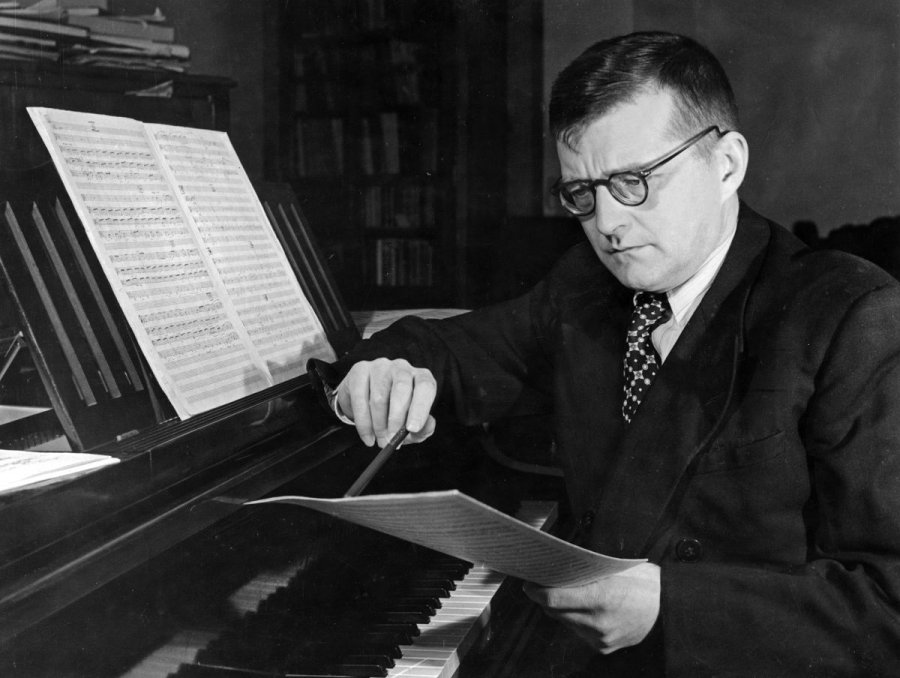 Shostakovich's Suite for Variety Orchestra consists of a collection of eight movements which derive from other works by the composer. It is scored for 2 flutes (with piccolo), an oboe, 4 clarinets, 2 alto saxophones, 2 tenor saxophones (the first tenor doubling on soprano saxophone), a bassoon, 3 horns, 3 trumpets, 3 trombones, a tuba, timpani, 3 percussionists (with triangle, tambourine, side drum, bass drum, cymbal, suspended cymbal, glockenspiel, xylophone and vibraphone), guitar, harp, celesta, 2 pianos, accordion and strings.
The eight movements are:
• March

• Dance 1

• Dance 2

• Little Polka

• Lyric Waltz

• Waltz 1

• Waltz 2

• Finale
Henry met with Maestro Honeck during the intermission of the Saturday morning rehearsal, and reported, "I asked Maestro Honeck why he thought Shostakovich included the accordion in this work. To my knowledge, Suite for Variety Orchestra is Shostakovich's only work which includes accordion in the orchestration." Maestro Honeck responded, "It seems to me that the composer intended this work to be performed not necessarily by a regular symphony orchestra, but for a variety orchestra: an orchestra more suitable for entertainment, as evidenced by the inclusion of the accordion and the saxophones in the score. After all, the accordion was, and is, a very popular instrument in Russia."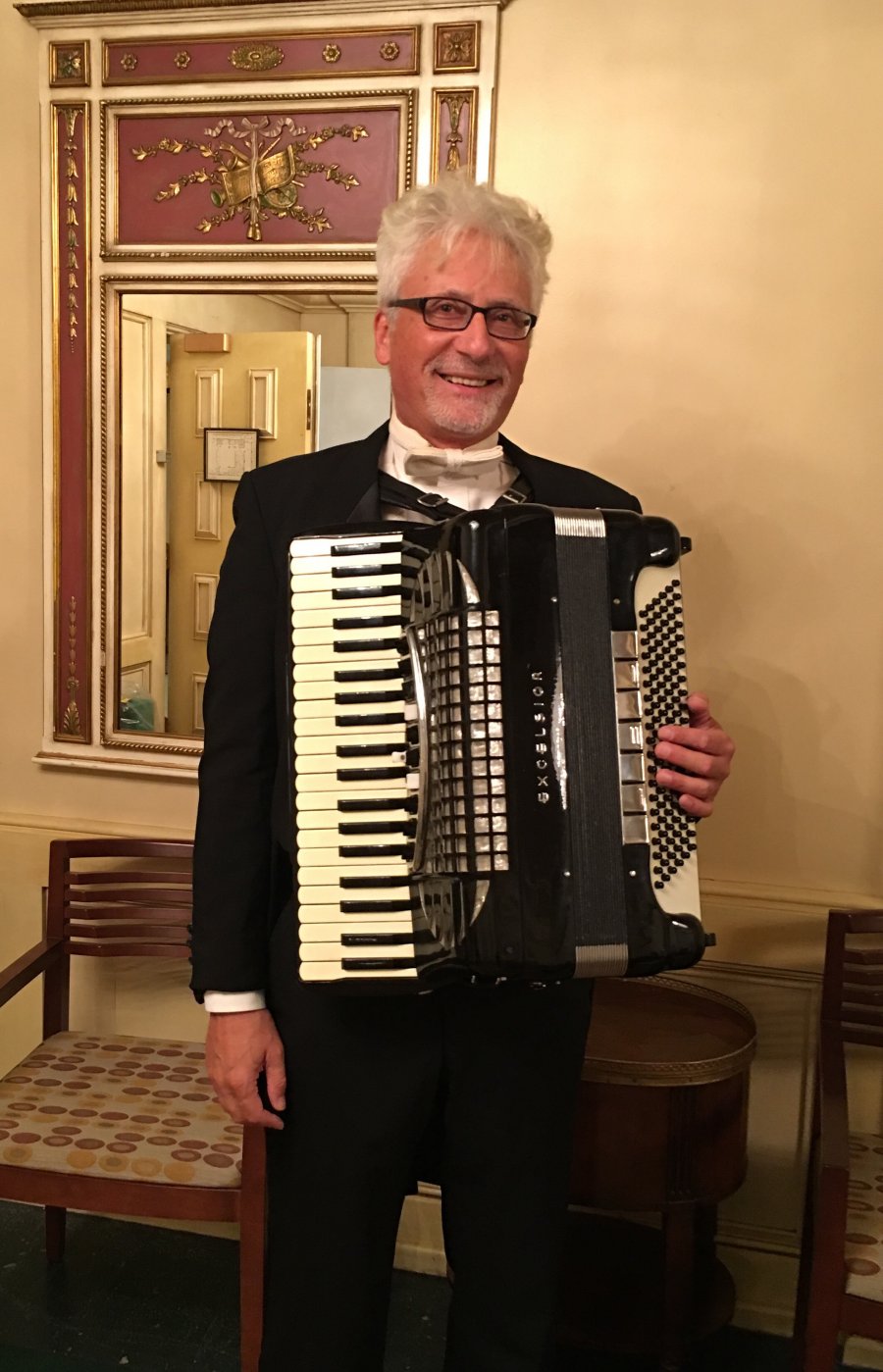 Henry spoke of his experience playing Shostakovich's Suite for Variety Orchestra with the Pittsburgh Symphony Orchestra, "I have a special affection for Shostakovich's music, as I conducted a movement of his Fifth Symphony with the North Kansas City High School Band while student teaching under the direction of music director Patrick White during my senior year in undergraduate school, Park College (now Park University) in Parkville, Missouri. It was an experience I have not forgotten, and will not forget."
Henry continued, "It's always a treat for me to play with the PSO (this was my 47th concert with this orchestra). I was thrilled to perform this suite with the PSO and I thought the performance was thrilling. The work is what I would call 'light music,' i.e., not 'heavy' (like his symphonies), and the melodies are gorgeous. The accordion part is a lot of fun to play, and some of it is challenging, such as the quite-rapid sixteenth-note passages in the March and the Polka. Especially memorable to me is the lovely accordion solo in Lyric Valse (see musical example below), played in unision with the clarinet (played by PSO first chair Michael Rusinek, who was great to work with), in a continental European 1920s style."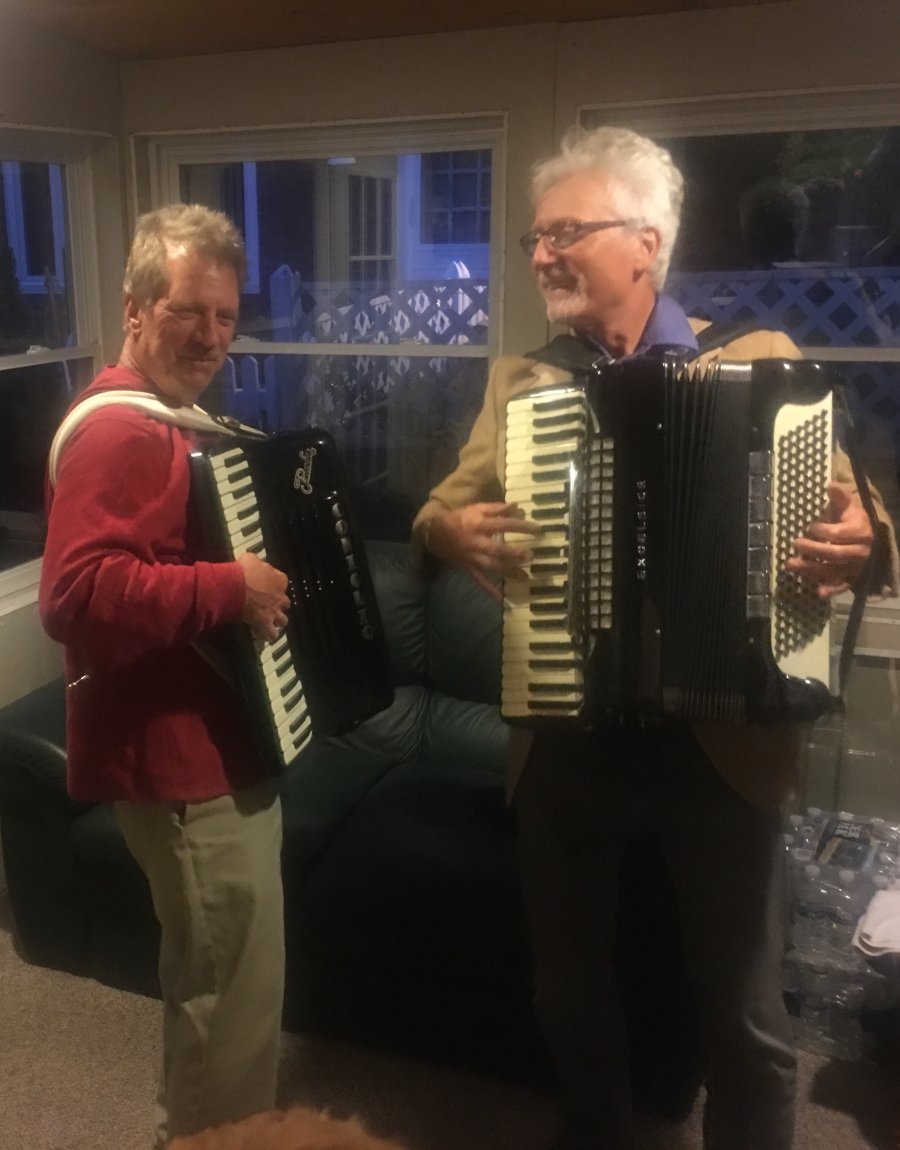 Henry concluded, "I especially thank my friend and former accordion student, Joe Caniglio of Glenshaw, who lent me his superb Excelsior accordion to use with my performance with the PSO. This relieved me of the hassle of bringing my own accordion on the plane from California. Thanks a bunch, Joe! You're a pal!"
Following are a few pages from the 17-page accordion part. Fingering by Henry.